Thorough comprehension of the multifaceted market factors at work, distinctive financing requirements, assets management options, rental arrangements and a good grasp of the probable risks are required to achieve successful commercial property investments.
Understanding these aspects can provide a dependable basis for the selection of commercial investment properties including retail, industrial or office.
In order to recognize suitable locations and great investment opportunities regardless the size, the following aspects must be taken into consideration:
Understand the commercial property market drivers
Demand, the primary driver for commercial property development is similar to the residential market, although commercial demand is driven by economic factors as well as population growth.
A strong economy is essential for any winning commercial property investment. Thriving commercial industries are supported by strong economies, may it be international, national or local.
Transport companies experience the first impact of economical growth, driven by the increased demand for raw materials, goods and infrastructure. Due to increased business and earnings, transport stocks begin to rise thus more jobs become available, and the demand for office space increases.
As the economy grows steadily, the need will start for space will also increase starting from warehouse, retail, and then office.
Here are some factors that can influence commercial property demand:
Interest rates
Interest rates are usually utilized to manage inflation in financial institutions like The Reserve Bank of Australia. High interest rates can slow down the economical growth since the cost of money is higher and the rate at which companies can grow is reduced. This can reduce the demand for both commercial and residential property.
Infrastructure development
The expansion of infrastructure can boost the demand for commercial property. Take for instance the launching of the M7 bypass around the western outskirts of Sydney made way to an increased demand for warehouse property around the area. Transport companies are encouraged to move their warehousing facilities because of cheap land and access to good roads.
Demographics
Potential commercial property sales opportunities arise as different segments of the population are motivated to move to different places.
Take for instance baby boomers are heading to regional centers to settle for a sea change of coastal home interiors or tree change lifestyle, increasing demand for healthcare services,  while new suburbs with young families require greater childcare facilities.
People now prefer to work near their homes as lifestyle becomes increasingly important. This change in the demographics encouraged the increase in the number of small offices located in lifestyle suburbs such as those around the area of the northern beaches of Sydney.
Population growth
Areas with large populations require many services. With the increase in developments of new suburbs, shopping centers are built to service the growing consumer demand thus requiring retail interior design. Establishments such as grocery stores are needed, then cafes and specialty shops, support services (small industrial), and then office space.
Retail spending
Product demand increases with consumer spending thus need for warehousing and retail outlets increase as well.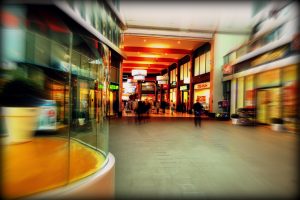 Understand the risks
A well strategized commercial property investment can be very profitable and require minimum maintenance once it has been leased. Here are some risks an investor needs to be aware of for easy recovery:
Lease terms 
It can be advantageous to have Long-term leases of 3–5 years or more on commercial properties, but tenants can be hard to come by and it might remain unoccupied for a while. An investor needs to handle the carrying costs during prolonged periods of vacancy.
Size of commercial property
Larger commercial properties can be more difficult to lease than small ones and will cost a lot more to maintain as you may need to undertake some interior styling services, and then of course there are the everyday maintenance issues.
Supply/demand
This industry is greatly affected by the law of supply and demand and changes in supply conditions can create prospective problems. Increase of similar properties in the same area may force tenants to upgrade or expand. Strong supply can also reduce potential yields.
Changes in infrastructure
Commercial property returns directly affected by any major infrastructure implementations which can have both a beneficial and negative effects. On the positive side, these changes can attract commercial investment to an area; however it can draw tenants from existing areas. Areas near CBDs are always popular.
Investment structures
Commercial properties can be acquired by individuals, companies, syndicates of investors and trusts. The recommended structure to use for individuals or groups of less than five is a Self Managed Super Fund (SMSF), wherein the fund can purchase a property outright. An SMSF can also provide investors with tax benefits.
Finance
The financing process for a commercial property is more complex than normal residential funding. Some financiers specialize in commercial property finance because of the complexity of some situations.
Property profits or revenue are usually the basis for bank loans. Banks could lend up to 70% of the property value.
Management
Commercial agents take over the management of commercial property. They operate more like 'dealmakers' than traditional residential agents.
The agent will find a business that would be compatible with the property and may lure businesses by arranging incentives like rent-free periods, free fit-outs and the like.
The lease
The particulars in the lease agreement can make or break a commercial investment.
Considerations are:
Leases can be three, five or even 10 years with an option to renew.
Rental increases linked to CPI.
The tenant pays all outgoings. This includes rates, water, body corporate fees, etc.
The tenant can make renovations on the property (often the tenant will be allowed to install partitions etc, however, the owner reserves the right to have the office, shop or warehouse restored to its original condition). This enables the owner to rent to a suitable tenant when the existing tenant leaves.
Special council approval might be required for some types of tenancies like chemical treatment facilities, healthcare or childcare center and so on.
Department of Lands (NSW) mandates that leases over a certain value must be registered or equivalent in each state.
Conclusion
Investors can enter the commercial property market with lower risks with small new or 'off-the-plan' commercial suites or warehouses in high-demand areas. Return of investment is often ensured by the end of the first year at the minimum range of $250,000. Annual Consumer Price Index can then help maintain reasonable yields.
Regardless what your marketing strategy is, the potential risks will always be there so it is best that you realize the importance of understanding and managing the associated risks. Being prepared is very helpful in making future investment plans. Perth interior designers or those in any state for that matter, have the skills to design the interior of such spaces making your return on investment a lot greater.